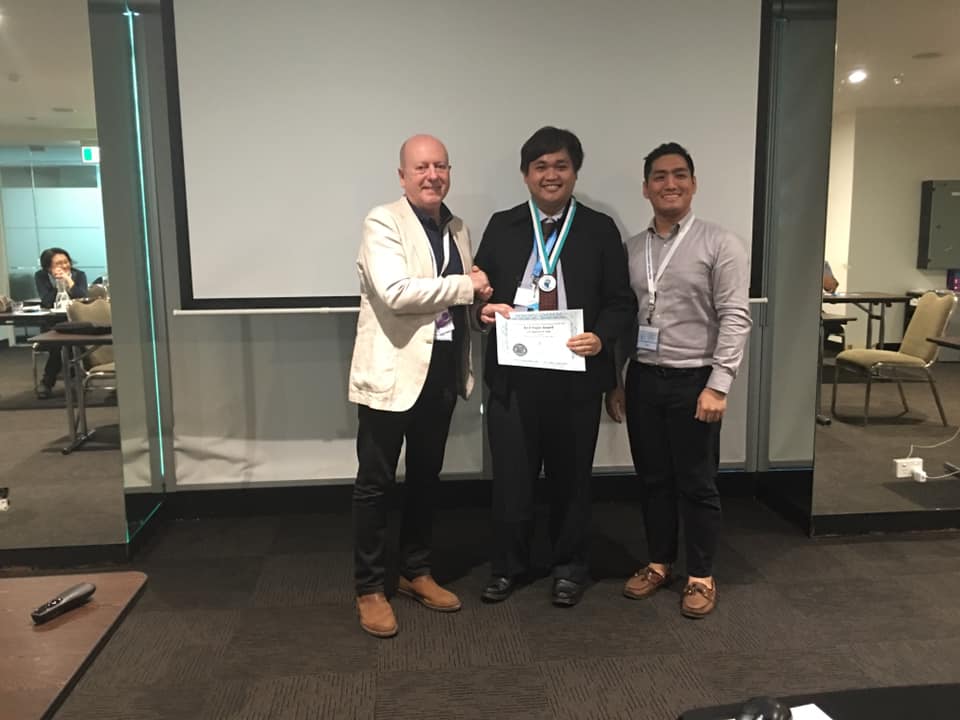 Another laurel for Camarines Norte State College was the recent recognition awarded to Engr. Leo Agustin P. Vela, Faculty of College of Engineering for the Best Paper Award during the 3rd Australia and New Zealand Conference on  Advanced Research (ANZCAR) 2019  on March 23-24,  2019 in Melbourne, Australia.
Preliminary screening was done, out of 80 papers submitted, 16  are selected to proceed by conducting paper presentation and are grouped according to their respective tracks. Engr. Vela made it to the top four, out of four papers under the ICT track.  After a rigorous oral presentation Engr. Vela won the top prize for Best Paper Award in an international conference hosted by ANZCAR.
Another fellow Filipino presenter also won the best paper award under Social Science Track, making the two Filipino participants as both top winners.
CNSC Community is truly proud of you!